MPavilion is an annual architectural commission in Melbourne's Queen Victoria Gardens, opposite the Arts Centre. As part of their STEM series, we were excited to be invited to run a free public workshop on using eTextiles to create interactive accessible story books pages. Creating Tactile Stories was presented by Leona Holloway, Kirsten Ellis from Monash University and Louise Curtin from Feelix Children's Library.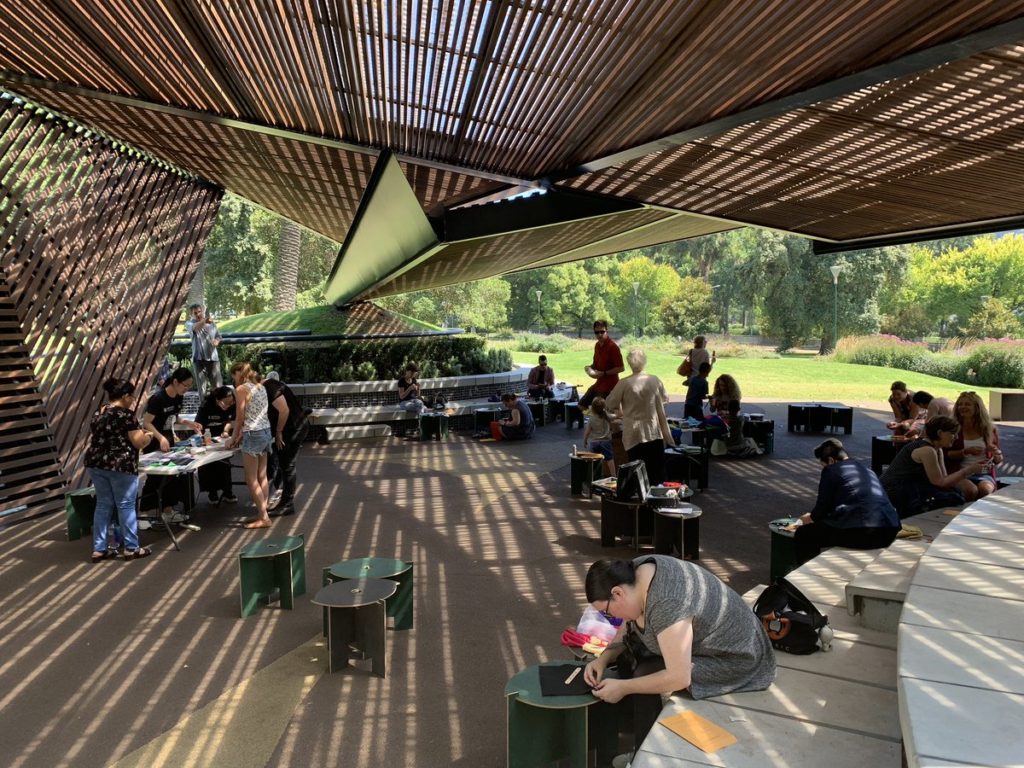 In celebration of Braille Literacy Month, we talked about the importance of early, engaging tactile experiences as the first step towards (tactile) literacy for blind children. We then learned how to use eTextiles to sew a simple circuit with lights or buzzers, which we embedded in our handcrafted tactile story book page. We were delighted to see so many beautiful, creative and ingenious designs.
Some simple instructions on how to make your own eTextiles at home are given on the SensiLab website at sensilab.monash.edu/news-events/creating-tactile-stories/. Watch this space for more tips and resources to come.