Skip to: Object detail; Visual description; Artist's statement; Context; About the artist; Soundscape; Next artwork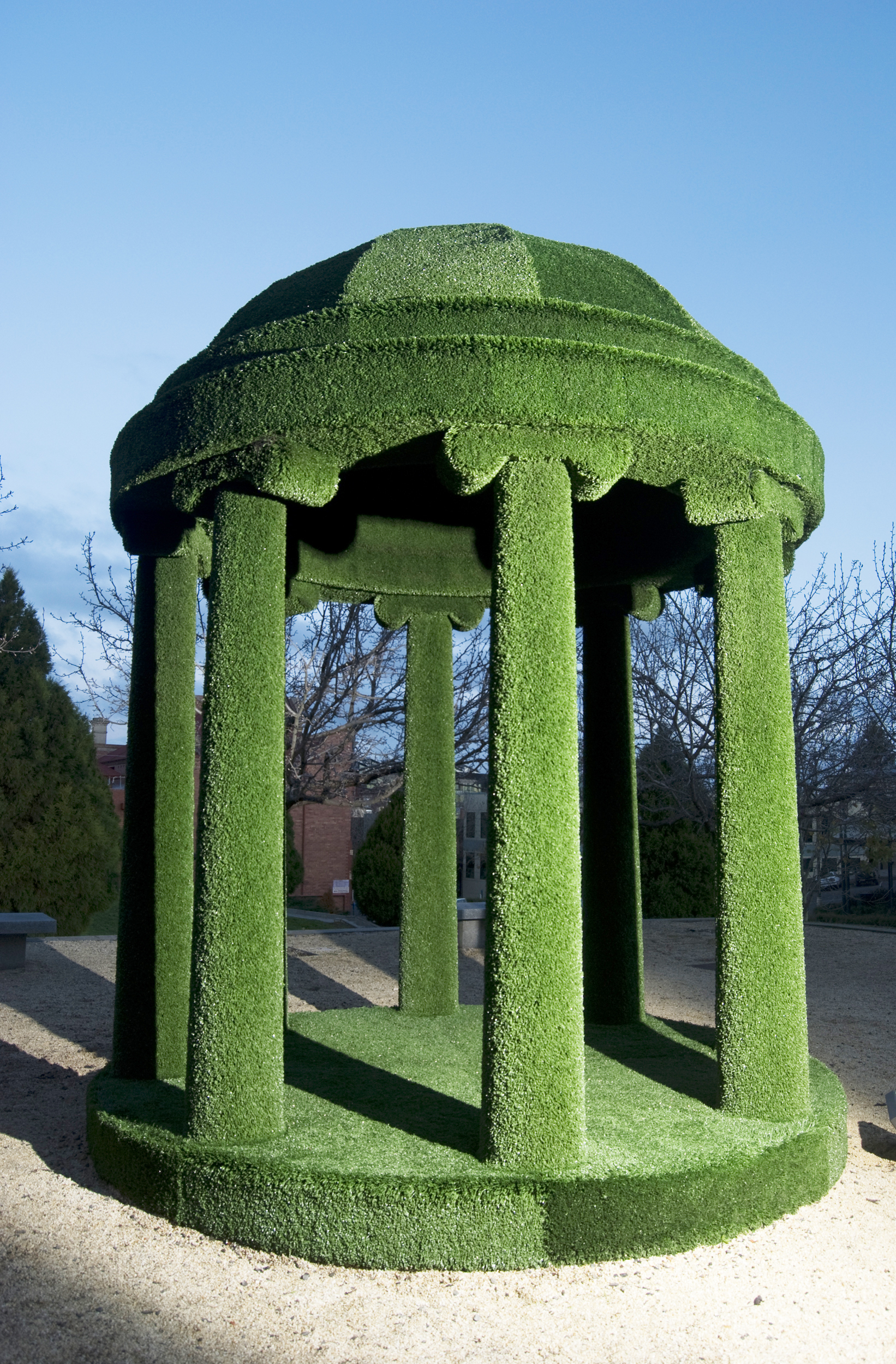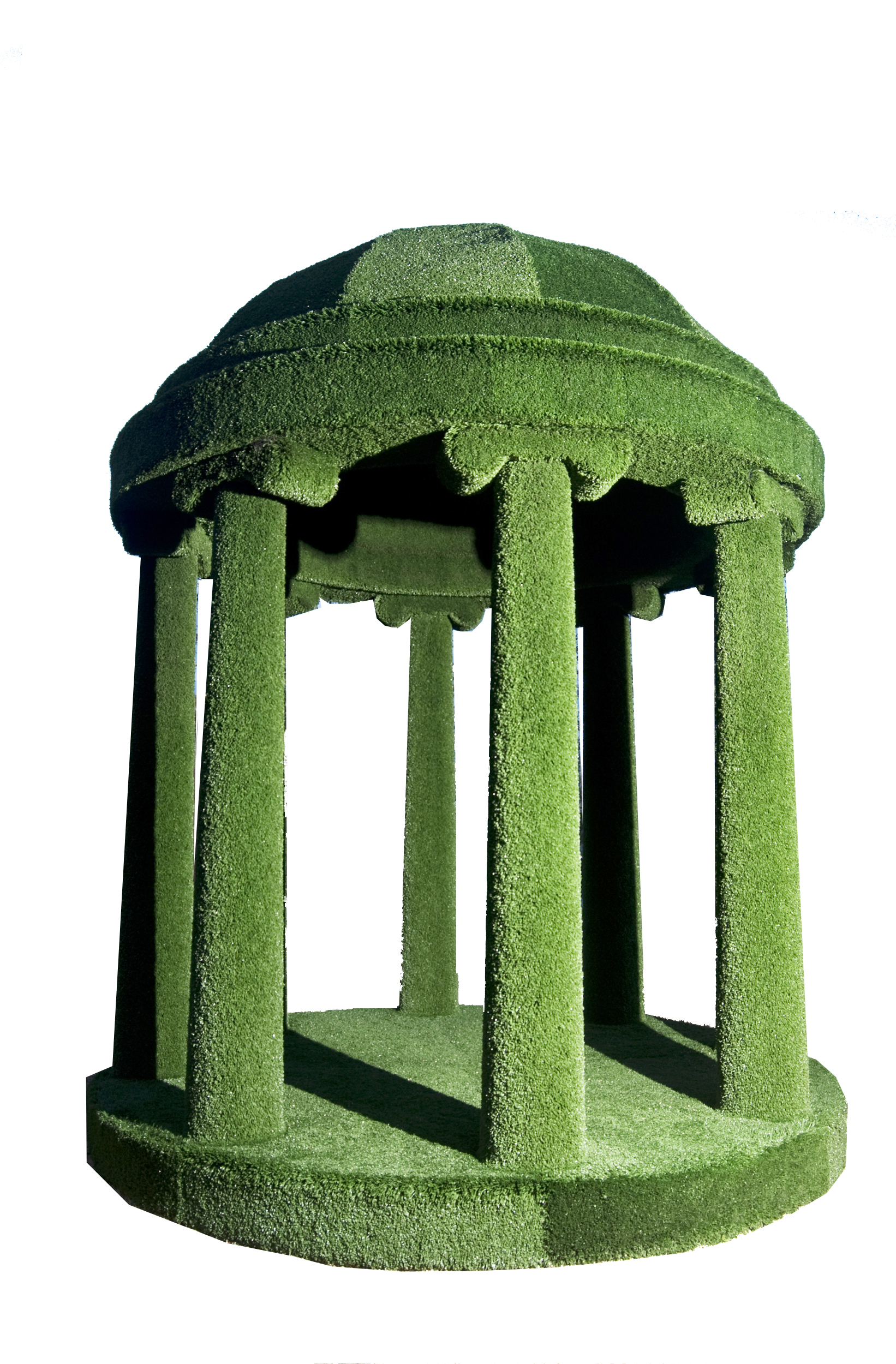 Object Detail
Title: Folly (Themeda triandra syn. T. australis)
Artist: Sebastian Di Mauro
Date: 2008
Object type: sculpture
Medium: Timber, polystyrene, fibreglass, artificial grass
Size: 396 cm tall, 310 cm diameter
Location: In front of the gallery, on View Street.
Visual description
Folly is a round, domed structure standing almost 4 metres tall, with 6 round columns around the perimeter, supporting the domed roof. The whole structure, including the raised base, is covered in short-clipped green artificial grass.
Artist's Statement
Sebastian di Mauro, 2008
"Colonizers replicate aspects from the mother country in their newly discovered Arcadia, a yearning to recreate the known into the unknown. This was no exception for the British who colonized Australia. There was a strong desire to imitate what they had left behind and to ignore the idiosyncratic aspects of the newly discovered country in which they had begun a new life.
"Grand homes, lush green landscapes and intensive farming shaped much of Australia, where the rainfall is low and there is an authentic flora and fauna.
"Folly critiques colonization and its continued influence on contemporary Australian life."
Context
Historical and cultural context
Designed purely for decoration, a folly was often included in 18th century ornamental gardens.
Bendigo Art Gallery
Folly was purchased in 2008 with thanks to the RHS Abbott Bequest Fund. It stands on permanent display on the lawn in front of the Gallery, on prominent display in busy View street.
Folly was a finalist in the 2008 Helen Lampriere National Sculpture Award.
About the artist
Sebastian Di Mauro was born in 1955 in Innisfail, Queensland. He is a senior lecturer at Queensland College of the Arts, Griffith University.
Di Mauro's work spans a range of media, including sculpture, installation, painting, and artist books. He is perhaps best known for his public sculptures such as Folly.
Soundscape
Mowing the lawn.
Next artwork
Paintings: The Drover; The Golden Wedding; A Primrose from England.
Sculptures: Venus Tying her Sandal.