Welcome to the Accessible Graphics hub, proudly presented by researchers at Monash University. This site is intended to share knowledge and resources on the provision of accessible graphics for the vision impaired community. It will include both research and practice into the provision of accessible graphics with new and emerging technologies, such as 3D printing, open source electronics and tablet software.
Information graphics – diagrams, plans, maps, plots and charts – are widespread in written communication. The ability to comprehend, use and create these graphics is an important skill that most of us take for granted. However, for those who are blind or have severe vision impairment, access to such graphics can be severely limited. Meaningful access to graphics is important for effective participation in the workplace, educational opportunities (especially in art and design, mathematics, science and technology) and enjoyment of popular media.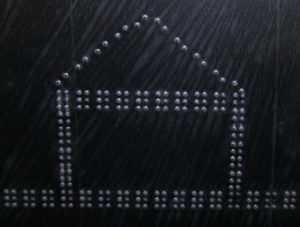 This site aims to share work being conducted at Monash University and elsewhere in the areas of:
Understanding the current landscape of provision of accessible graphics;
Development of processes for improving access to graphics;
Investigation and prototyping of technology-based solutions for the development and provision of accessible graphics.
---
Last updated: August 8, 2018 at 13:44 pm